Save a VCF card on your iPhone.
Your virtual card is accessible on all platforms and on all browsers. The web page that hosts your virtual business card, automatically offers the visitor to download your "VCF" also called Vcard. VCards are used as a format for exchanging contact data. They contain all the basic information as well as a profile picture, a location address and other fields. They are stored as a contact file on smartphones, the famous "card" of our phone that we share.
Thus, the professional who received your AirSwop card, saves in one click all your information (contained in your vcf) in the contact list of his phone.
To save it in your contacts:
Click on Download Contact.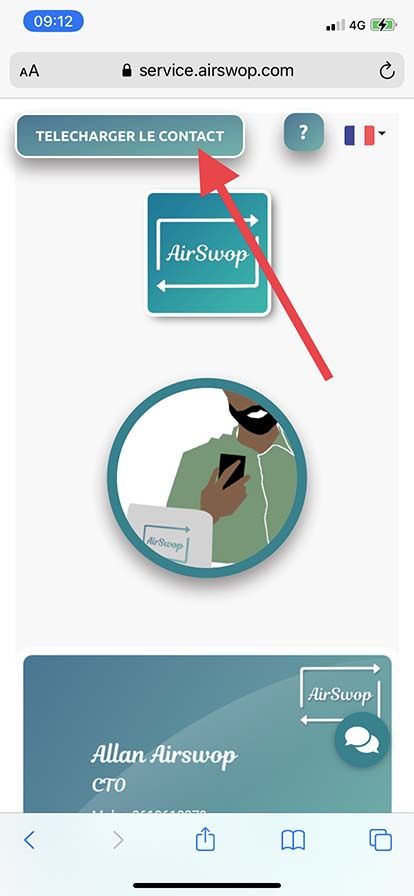 Long press on the contact's photo. A dialog box appears.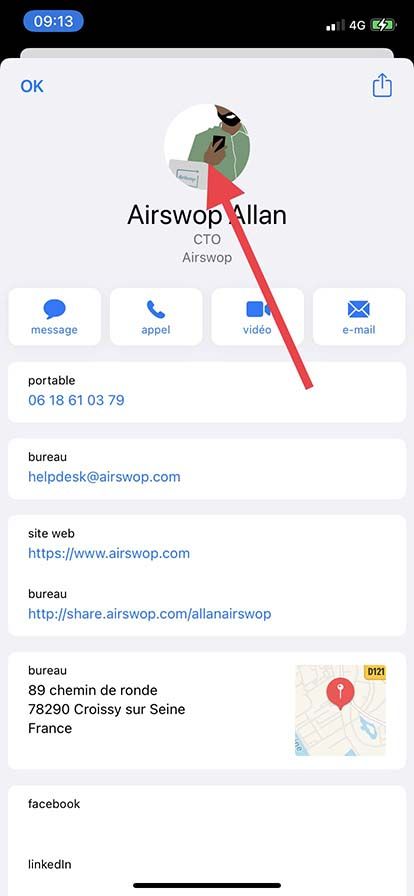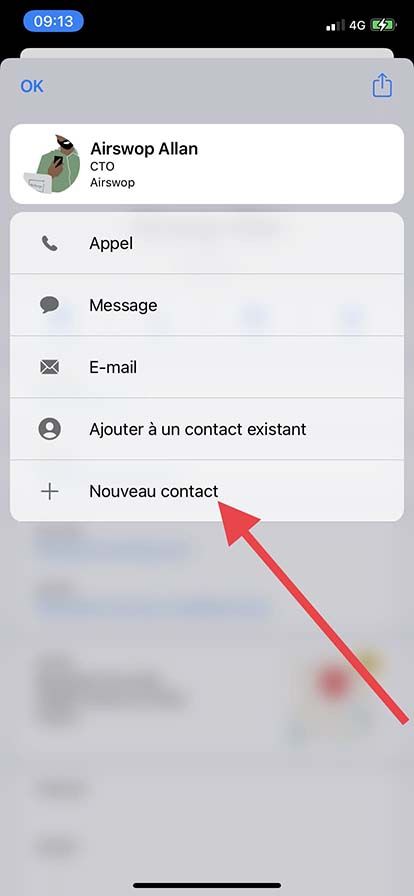 Press "New Contact", then Ok.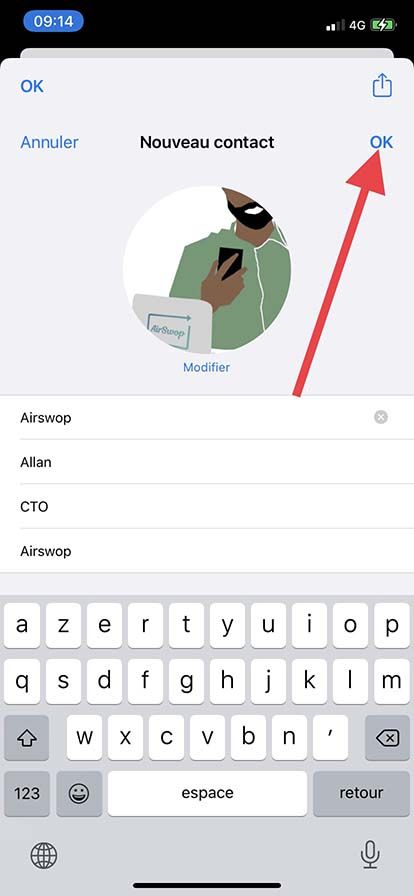 Your AirSwop contact is now saved in your contact list on your phone.